Welcome to South Florida Bass Pros?
If you're looking for a social Bass Fishing Club in South Florida you have come to the right place!
We are located on the Southeast coast of Florida in Pompano Beach. Our members hail from Miami to Delray Beach.
Our purpose is to improve our skills as bass anglers through exchanges of techniques and ideas in an environment of friendly competition and fellowship.
Our members consist of boat owners and non-owners, beginners and seasoned veterans alike. If you are interested in checking out the club see below for our next meeting and tournament dates, or just drop us a note or give us a call at the contacts below.
PS. If you're wondering why there is a question mark in the club name, it is because none of us are really Professionals, we are just legends in our own minds!
Next Meeting Date
Tuesday
July 5, 2022
7:30 – 8:30 pm
Galuppi's
1103 N US 1
Pompano Beach, FL
For additional directions call:
954-785-0226
Saturday
July 9, 2022
Holiday Park
1 – Day Tournament
2021/22 Tournament Schedule

September 11, 2021- Holey Lands
October 9, 2021 – J&S (Okeechobee)
November 6/7, 2021 – Lake Kissimmee
December 11, 2021 – C-14 Canal
January 8/9, 2022 – Fellesmere Reservoir
February 5, 2022 – Nubbin Slough (Okeechobee)
March 5/6 2022 – Walk in Water / Lake Kissimmee
April 9 2022 – Clewiston (Okeechobee)
May 7, 2022 – Belle Glade (Okeechobee)
June 11, 2022 – Tamiami Trail
July 9, 2022 – Holiday Park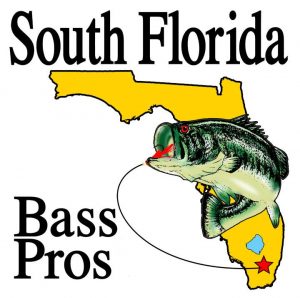 Contact Us
"The Bass Fisherman"
One who spends an entire paycheck on Equipment and Tackle trying to outwit a fish with a brain no bigger than a breadcrumb, and getting licked in the process.